Tag Archives: thought provoking

Posted on 20. Sep, 2014 by Jeff Lambert.
Got my weekly YouTube email today that had a few intriguing links.  Got sucked in by the first TEDx video […]

Posted on 24. Oct, 2010 by Jeff Lambert.
In a time when more folks are finding it difficult to get by, it's great that those who have come before us are sharing the knowledge and skills they have gained over their many years of BEING CHEAP! Being cheap seems to be a badge of honor for […]

Posted on 08. Oct, 2010 by Jeff Lambert.
I'll have to give credit to my nephew for sending me this email. Thought it was too good for just a simple forward. Without further ado… […]

Posted on 22. Sep, 2010 by Jeff Lambert.
So, did Dannon read my post about Yoplait from September 10? Or maybe they just have a brain and understand making a difference is more important than […]

Posted on 14. Sep, 2010 by Jeff Lambert.
Okay, so this is just me throwing up an interesting juxtaposed image on a Time Magazine article. The article, "What Makes a School Great", covers the new Waiting for "Superman" movie that is a documentary on the […]
Posted on 10. Sep, 2010 by Jeff Lambert.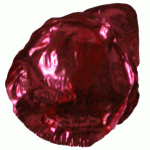 Every time Yoplait puts on their support program for the Susan G. Komen's Race for the Cure campaign I just get disgusted. No, I'm not against getting rid of breast cancer, quite the opposite. What drives me nuts is […]

Posted on 08. Sep, 2010 by Jeff Lambert.
Hello my supportive fans. As you all know, during the last election I got no air time and was not invited to any of the debates. The fund raising efforts also produced no results. That said, I know I got quite a number of write in votes and for that I thank you. […]

Posted on 25. Aug, 2010 by Jeff Lambert.
I had heard the first quote below recently on a television show and thought it to be, well, quotable. When I went to make certain I had the details around it correct I landed on the site, Think Exist (update 12/30/20: site is gone), which resulted in the additional quotes I've included.
"What we have done for […]

Posted on 14. Feb, 2010 by Jeff Lambert.
This year will be marked by the last birthday I will ever celebrate before turning 50.  It will also consist of my lovely daughter graduating from Middle School and heading off to High School and my son becoming top dog as a Senior at his High School.  Time flies and often it really doesn't do a whole lot to boost […]

Posted on 27. Jan, 2010 by Jeff Lambert.
Gee, what shall I watch while I'm putting in five and a half miles on the treadmill?  Well, I haven't seen the news for a while, guess I'll catch up on things.  Damn!  Politicians!  Oh hell, I guess […]

Posted on 06. Jan, 2010 by Unknown Author.
This is the beginning of a new day.
I have been given this day to use as I will.
I can waste it […]

Posted on 01. Dec, 2009 by Jeff Lambert.
Some time ago I set up the Twitter account, tWonderful.  I now have started actually tweeting on that account.  Essentially, the tweets will come out daily and be a fairly simple phrase describing something that I think is Wonderful.  Hopefully, these thoughts will spark a memory in those who read them and bring a smile to their face or otherwise brighten their day.  Feel free to follow! At some point I hope to have our twonderful.com website also kicking out content.

Posted on 19. Nov, 2009 by Jeff Lambert.
So, the other day I was thinking about National Health Care, a rarity as I prefer not to try and figure out the reasoning's of politicians.  It dawned on me that our Congress and the cost of health care have a very common thread; l […]

Posted on 05. Nov, 2009 by Unknown Author.

Hope is a good breakfast, but it is a bad supper.
– Francis Bacon