Posted on 10. Sep, 2010 by Jeff Lambert in Everything Else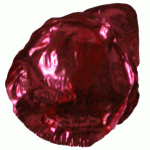 Every time Yoplait puts on their support program for the Susan G. Komen's Race for the Cure campaign I just get disgusted. No, I'm not against getting rid of breast cancer, quite the opposite. What drives me nuts is Yoplait's tactics. I have no problem with a firm advertising the fact that they donate a portion of their revenues or profit to a charity. God Bless them! What I think is ridiculous is how their program works. To me it's as if they are trying to sell yogurt and not donate to the cause.
To me it makes more sense for Yoplait to say they will donate 10 cents, or even 5 cents, for every item sold. My impression is they are banking on people not sending in lids but perhaps buying their product with that intent. I know I throw out my lids as it doesn't make sense to collect them, put them in an envelope and then mail them. Not only is it a pain and costs me more money, but it also adds to the carbon footprint and is just wasteful. If they don't want to donate straight out then another option would be to print a code on the inside of the lid and let folks enter the code online.
Come on Yoplait, show that you truly care more about helping cure breast cancer than selling yogurt.
---
About the author

Entrepreneur
Jeff Lambert
is the President and founder of
JVHM, Inc.
, a software development business located in the San Francisco Bay Area but serving clients around the globe. Jeff's expertise includes application development, database design, integration and development, website design and development, blogging integration, video production, CRM systems setup, development and support and more. In his "spare" time Jeff likes to hang out with his family, run and expand his talents, abilities and understanding of the world around him.
---