Posted on 15. Jun, 2015 by Jeff Lambert in Family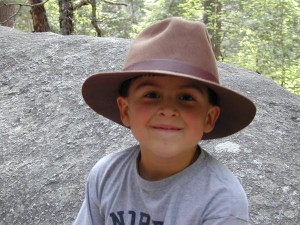 Another great day to remember.  Harrison graduated from Kindergarten and got his last chemotherapy treatment 15 years ago today!  Here's the post from that day:  Harrison is Done with Chemotherapy!
As you'll see if you click the link, I resurrected the old theLamberts.org website.  May not be perfect, but then, it's pretty ancient.
---
About the author

Entrepreneur
Jeff Lambert
is the President and founder of
JVHM, Inc.
, a software development business located in the San Francisco Bay Area but serving clients around the globe. Jeff's expertise includes application development, database design, integration and development, website design and development, blogging integration, video production, CRM systems setup, development and support and more. In his "spare" time Jeff likes to hang out with his family, run and expand his talents, abilities and understanding of the world around him.
---