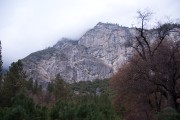 Posted on 01. Dec, 2009 by Jeff Lambert in Quote
Some time ago I set up the Twitter account, tWonderful.  I now have started actually tweeting on that account.  Essentially, the tweets will come out daily and be a fairly simple phrase describing something that I think is Wonderful.  Hopefully, these thoughts will spark a memory in those who read them and bring a smile to their face or otherwise brighten their day.  Feel free to follow! At some point I hope to have our twonderful.com website also kicking out content.
---
About the author

Entrepreneur
Jeff Lambert
is the President and founder of
JVHM, Inc.
, a software development business located in the San Francisco Bay Area but serving clients around the globe. Jeff's expertise includes application development, database design, integration and development, website design and development, blogging integration, video production, CRM systems setup, development and support and more. In his "spare" time Jeff likes to hang out with his family, run and expand his talents, abilities and understanding of the world around him.
---