Tag Archives: politics
Posted on 06. Mar, 2016 by Jeff Lambert.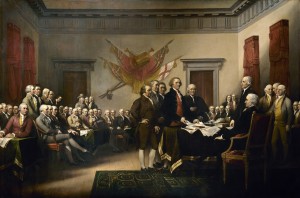 It's really too bad that any of these are funny or ring true. Ronald Reagan would be shaking his head and truly disappointed to see what his party, and the nation, has become. "Modern" day politics is a poor example of the greatness of the United States of America. We do need someone from a different mold to get all sides working together to lead our country back into greatness but from a mold built on the premise of integrity, intelligence and compassion.
If God wanted us to vote, he would have given us candidates.  ~Jay Leno~

Posted on 08. Sep, 2010 by Jeff Lambert.
Hello my supportive fans. As you all know, during the last election I got no air time and was not invited to any of the debates. The fund raising efforts also produced no results. That said, I know I got quite a number of write in votes and for that I thank you. […]

Posted on 27. Jan, 2010 by Jeff Lambert.
Gee, what shall I watch while I'm putting in five and a half miles on the treadmill?  Well, I haven't seen the news for a while, guess I'll catch up on things.  Damn!  Politicians!  Oh hell, I guess […]