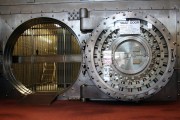 Posted on 11. Jun, 2010 by Jeff Lambert in Work
Hey! My big brother website, WEBphysiology.com, just pushed a post that is great for all you self hosted WordPress websites that aren't being too diligent at backing up your website. The post is all about the awesome Automatic WordPress Backup plugin by Dan Coulter. A video also is available, which steps you through the whole process, from setting up the required Amazon Web Services S3 (Simple Storage Services) account to installing and configuring the plugin. If finishes off with actually running a backup. It's good stuff so check it out!
---
About the author

Entrepreneur
Jeff Lambert
is the President and founder of
JVHM, Inc.
, a software development business located in the San Francisco Bay Area but serving clients around the globe. Jeff's expertise includes website design and development, Facebook development, blogging integration, SEO, video production, CRM systems, database design and development and more. In his "spare" time Jeff likes to hang out with his family, run, play tennis and, until recently, was Scoutmaster with a local Boy Scout troop.
---